Pair Your Frame
Use the Nixplay app to pair your frame
quickly and easily, straight out of the box.
When your phone and frame are on
the same wi-fi network, pairing is a cinch.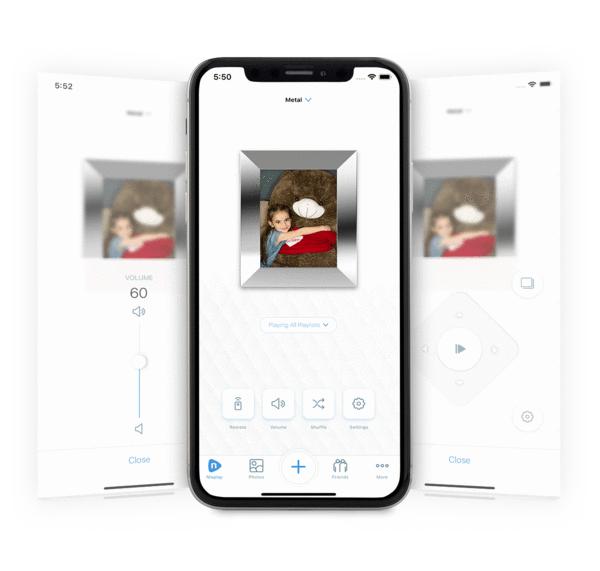 Control Your Frame
Remotely control all frame features
from the Nixplay app. The app home screen
gives you a view of what's being shown on the
Nixplay frame (as well as the frame's
orientation), putting playlist and frame control
perfectly in the palm of your hand.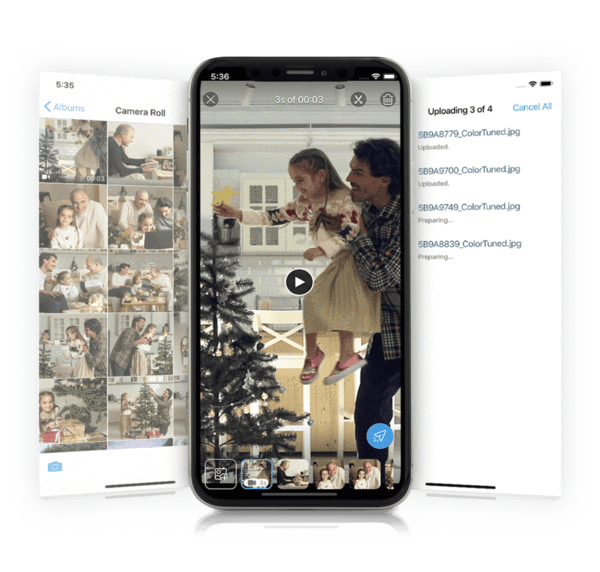 Curate Your Moments
Create playlists of up to 2,000 photos and
share these directly from your phone
to the frame. Video playback (now supported
on Android and iOS) supports playback
of 15 second stories with audio control.
Connect to
Google Photos
The Nixplay Mobile App works with Google Photos
so your Google albums automatically update
on your Nixplay frame. A simple one-time authorization
is all you need to keep your frame's playlists updated.
Share with Friends
Grow your private network. Share individual
photo and video moments (or entire playlists)
to your friend's Nixplay frame or invite them to
share to yours. The Nixplay App is all that is
required.
… from families who build for families
We have a team of engineers working
full-time to make your sharing experience
the best it can possibly be. We're families
building for families. And we're not
finished yet! Expect more improvements
– all the time. .
Nixplay Works with



* Google Photos can be managed via the Nixplay Mobile App. Instagram, Dropbox, Facebook and Flickr can be managed online after logging into
www.nixplay.ca
.
Explore The Nixplay Mobile App
All your favorite moments, right at your fingertips